16th December 2018
GL0WKiD Generation X [RadioShow] "No Tourists" Special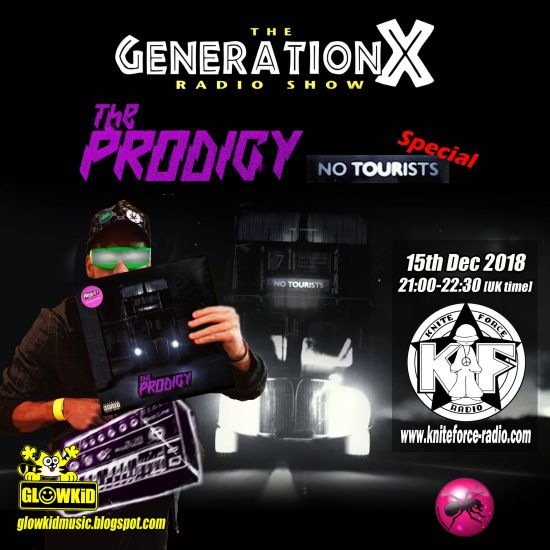 Tune in to GL0WKiD Generation X [RadioShow] "No Tourists" Special!
Brace yourself for a special 90′ prodigized mayhem mixing out "No Tourists" under a ..glowing formula alongside also special contributions by various fans of the show, listeners & warriors from all around the globe, sharing their thoughts about the new album.
This show was originally broadcasted @ Kniteforce Radio (http://kniteforce-radio.com/) on 15th December 2018.
presented & hosted by GL0WKiD (from Athens/Greece)