Liam Howlett biography
Full name: Liam Paul Paris Howlett
Born: 21 August 1971
From: Essex, United Kingdom
Currently lives at: Dunmow, Essex, United Kingdom
Role: The founder, writer, mixer, producer (The soul of the Prodigy)
The musical force behind the Prodigy sound is Liam Howlett, from Cressing in Essex, England. He writes, produces, mixes, performs and basically just does it all for the Prodigy. He was born in 1971 and he grew up together with his father and sister. He's a classically trained pianist and DJ. His father had made him take up classical piano lessons since the age of 13 (but he still can't read notes). Liam's fascination with music began during primary school, when he fell for Ska and Two Tone. On moving up to secondary school, he was immediately attracted to the hip-hop culture, became fascinated by bands like Grandmaster Flash & the Furiuos Five. His very first record was Ska's Greatest Hits, containing tracks from The Selector and The Specials. At the age of 14, he mixed songs recorded from the radio using the pause button on his cassette player. He was first influenced by hip hop music and culture when he began to attend school at Alec Hunter High School in Braintree. When he went to school he learnt break-dancing and danced a lot with his crew Pure City Breakers.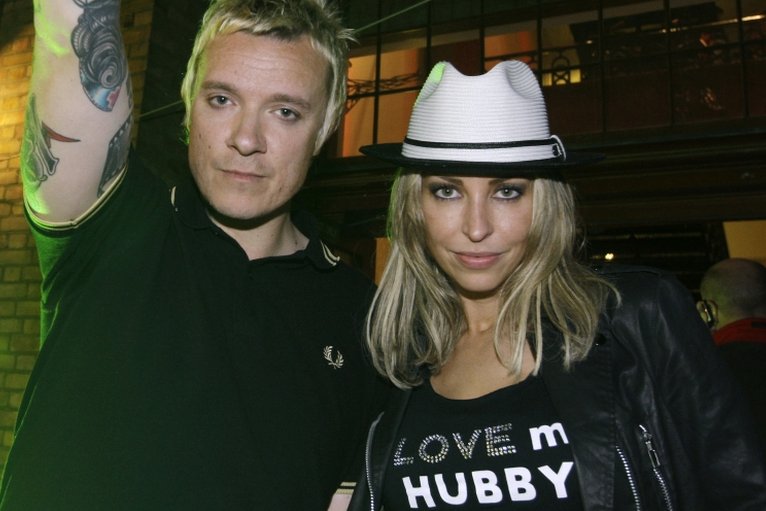 Inevitably, Howlett wanted to perform his own material. A couple of years later, a holiday job on a building site earned him enough cash to buy two cheap turntables. Soon after, a local hip-hop band called Cut 2 Kill took him on board as their second DJ. From this he purchased a keyboard with the intention of making a few songs for fun. Cut To Kill signed to Tam Tam Records. But the deal excluded Liam, despite the fact that the band used one of his tracks to win the contract. This betrayal coincided with Liam's dwindling interest in hip-hop. Following an incident when a knife was pulled on him at London's Subterania because he "didn't fit in", he began to look for new musical pastures. It was the summer of 1988.
While Liam was immersed in hip-hop, his home country was on an altogether different trip - Acid House. While pure house music tempered it's rhythmic obsession by incorporating more melodies and harmonies, Acid House pursued rhythm to new extremes, using technology to create beats that could never be simulated by human beings. Originating in Chicago and Detroit, the music soon crossed the Atlantic, and took root via massive illegal warehouse parties that formed the foundation for what became known as rave. It was the era of the smart bars, the marathon dancing and a recycled hippy mantra - the second Summer Of Love had arrived.
Liam's first experience of rave culture was a party at the Barn in Rayne (home to the Shamen's Mr. C) in 1989, at the age of 17. He was immediately converted: "I thought it was the bollocks, such a different experience from what I had become used to. Hip-hop was such an exclusivist, pretentious scene, and to a certain extent, it always excluded white bands. Then to experience something like that first night at the Barn was such a stark contrast, I really loved the music and the whole vibe. I had never been into dancing that much, but it didn't matter, because you could enjoy it, you didn't have to dance properly". Within a couple of months, Liam had started DJ-ing at these parties and became a well known face on the Essex scene. However, he was still too shy to play any of the material he had secretly been writing.
On weekends, he went to all the raves and when the clubs closed down in the early morning those ravers went on to party on the beach while Liam played a compilation of the latest rave tracks out of a van. One day, Keith Flint approached him and asked whether Liam could do some mixtapes for him. When Liam had done the mixes he would pass it to Keith. One night, when Keith and Leeroy Thornhill were returning from a rave, they flipped Liam's tape onto side B (which was titled "the prodigy" in reference to the Moog synthesizer used) to find some of Liam's own tracks on it and got completely hooked. They decided to approach Liam and ask him if he wanted to play on stage with Keith and Leeroy dancing at the front of the stage. Liam agreed, and The Prodigy was born.
The name of the band comes from the first synthesizer Liam purchased used in his early tracks. The synthesizer was called a the Moog Prodigy (Liam has said that's not the full story of it. He has also given some other reasons to choose that name but it's clear that he spotted it from that synth). Incidentally MOOG have now gone bust (more info can be found from equipment page).
The first demo that Liam produced featured tracks What Evil Lurks, We Gonna Rock, Android, Everybody In The Place, Charly (Original), Spacehopper, Come Correct, Demons, Drumscape. Liam Howlett signed to leading UK rave label XL Recordings on the strength of several tracks played to XL boss Nick Halkes and in 1991 the debut Prodigy single 'What Evil Lurks' was released. This included an early version of 'Everybody In The Place'. After this, came 'Charly' and the rest falls into place...
He has a very positive attitude, not really care what people say about his music and prefers if the band just remains to be called a dance group then anything else. Liam is known to be the most quiet one in the band. Except when he comes to interviews. He is always throwing in swear words somewhere. Especially when someone is complaining about his music. Nothing that anyone says will change the attitude.
Liam has towards his music and the way he makes it. He is the brain of the Prodigy. It's him who writes, produces and performs most of the music using various kinds of synthesizers. But don't be fooled by those saying he's the Prodigy - without the others, the whole Prodigy spirit would be nothing. He always works alone in his studio, he can write music only if he's on his own and no one else is around and he like to work at night (he usually starts at 10 in the evening).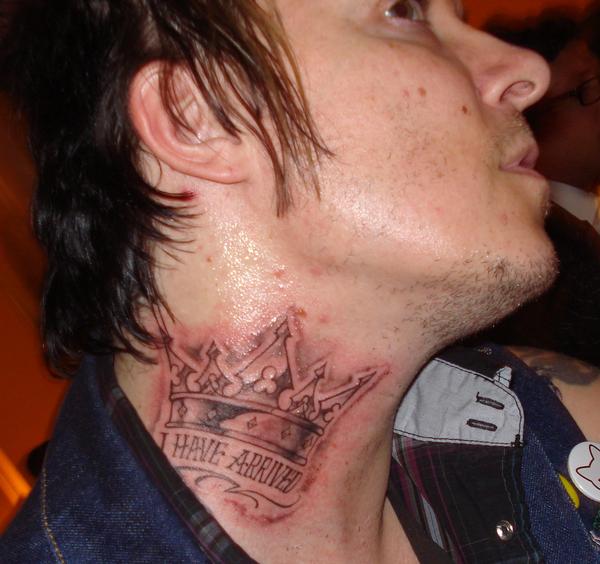 He lived in Braintree for a long time (until the age of 26), but then he moved out of there setting up his studio in the Essex countryside. He also built a brand new home studio The Dirtchamber when he moved there. His previous studio was called The Earthbound Studios. He also have a shared flat with Keith Flint near London clubland's nerve centre of Hoxton Square.
He used to date a girl called Angela Potter for years. Her name has had mentioned in the press a few times. On 7 June 2002 he married All Saints' Natalie Appleton in a ceremony in France. The couple were romantically linked since 2000 summer, after they met at the V Festival. In January 2001, at the World Sports Awards, Natalie was spotted wearing a tee shirt with the legend: "I Love Liam.'' And finally in April 2001 the press reported that they are engaged to be married next year. Their son, Ace Billy, was born on 2 March 2004. He is also a stepfather of Rachel Appleton. Brother-in-law of Nicole Appleton, Liam Gallagher and Noel Gallagher from the Oasis.
Facts and trivia
He loves fast cars – among others, he had a Ford Cortina, a Mercedes Sport and an AC Cobra. His favorite car is the Ferrari F40. Maybe the most expensive car that he owns is a McLaren Mercedes F1 supercar, one of the 106 ever manufactured. He also used to clean cars with Empirion member Jamie at the garage of Jamie's brother. They are still friends and frighten skiers on snowboarding trips.
He's a big fan of horror films. Many of his tracks contain samples from films such as "Poltergeist III" (Crazy Man) and "The Shining"(The Heat The Energy) (notice all samples that he has used, check the samples page). He has a strange collection of horror film memorabilia in his house, and even a 3' (90 cm.) green rat standing up in his sitting room!. And rumors tell at he even has a 6-foot sword hanging on the wall, and a full-size coffin (inspired by a scene in the film Poltergeist), which is actually his drink cabinet. He also has a gold fish Harry Potter. He is a scared of deep waters. He has stated that he's a good swimmer but there is something really terrifying about the deep seas.
In 1997 Select listed the 20 most important people in the world. Liam Howlett was the 2nd. Beck was listed as the most important people.
His favorite band is Rage Against The Machine ("Any Rage Against The Machine album. They're my favorite band. " - ATN). Music he likes is like Tom Morello of RATM ("Liam is a big fan of Tom's guitar style and the noises that he comes up with" - NME), John Lydon ("I'm a fan of Lydon" - ATN), Renegade Soundwave, Meat Beat Manifesto, Sex Pistols, Joey Beltram, the ska sounds of the Beat, the Specials, and the Selector, the older stuff of Apollo 440 (now they sampling too much other bands), but for example he is NOT a fan of Kula Shaker, despite their collaboration ("To be honest, I'm not really a fan of Kula Shaker. I've got to be honest. I think that I'm not really into what they do. " - ATN). And he likes of course hip hop (especially the old school stuff).
---
KROQ Weenie Roast Survey filled out by Liam, 06/1998
--------------------------------------------------------------------------------
Best band to do shots of tequila with... The Cannonballz
Best band to eat tons of burritos with... The Lardy Jakes
Best band to break a pinata with... what the fuck?
Best band to get arrested in TJ with... The Tarporlins
Record listened to most while on tour... "Liquid Swords", Genius
Best album of '98 (so far)... "Mezzanine", Massive Attack
Favorite TV show... Italian Housewives on Bravo Channel
Favorite Movie... Casino
Favorite Movie Star... Gary Oldman
Favorite Food... cooked, not burnt
Favorite Band... The Cannonballz (blowing up in 1999!)
Related articles
27 May 2020 | The Guardian
The 100 greatest UK No 1s: No 8, The Prodigy – Firestarter
30 Jul 2019 | MusicTech magazine
Prodigy engineer/co-producer Neil Mclellan remembers the Jilted Generation sessions
31 Jan 2019 | Decoded Magazine
Sampling the Sex Pistols, dissing koalas and never taking your foot off the gas: we crank the froth-o-meter up to full with The Prodigy's Liam Howlett
23 Dec 2018 | Mix Mag
The Prodigy's Liam Howlett: "Rave hasn't been given the props it deserves"
30 Nov 2018 | The Sun
Still starting fires
07 Nov 2018 | Kerrang!
The Prodigy Thirty years of firestarting; one must-read interview
04 Nov 2018 | BBC
The Prodigy: 'We don't need to reinvent ourselves'
28 Oct 2018 | DJ Mag
Solid Gold: How 'Music For The Jilted Generation' turned The Prodigy from rave outsiders to festival headliners
27 Sep 2018 | Dazed
The Prodigy's Liam Howlett on 28 years of rave anarchy
02 Nov 2017 | South China Morning Post
Liam Howlett of The Prodigy on 'fake controversy', the band's fired-up frontman Flint and new 'old' album ahead of Clockenflap
06 Aug 2016 | Festicket Magazine
The Prodigy: "Done it all, but I'll do it all again"
02 Dec 2015 | The Guardian
The Prodigy's Liam Howlett: 'We do everything we can to stay off the telly'
24 Nov 2015 | State Magazine
The Prodigy.."a bit of competition is always good"
23 Nov 2015 | Golden Plec
The Prodigy - Interview
18 May 2015 | MusicTech magazine
Landmark Productions: The Prodigy – The Fat of the Land
05 May 2015 | NME
The Prodigy Interview: On Anger, The Election And Why Electronic Music's "Not Good Enough Anymore"
02 May 2015 | NME
The Nasty Party
27 Apr 2015 | Spin Magazine
Q&A: The Prodigy Look Back on the Most Aggressive Career in Electronic History
24 Apr 2015 | The Yorkshire Post
Music interview: The Prodigy bide their time to create latest album
01 Apr 2015 | DJ Mag
The Prodigy: The prodigal sons
18 Feb 2015 | The Music
Night crawlers
01 Feb 2015 | Ransom Note
Gone to a rave #27: The Prodigy
04 Dec 2014 | London Evening Standard
Dance DJs? The Prodigy's sixth album will wipe the floor with them, says Liam Howlett
17 Oct 2012 | News.com.au
Pirate Firestarters are back
31 Dec 2011 | Sabotage Times
The Prodigy Interviewed: "No more snorting cheap speed and banging pills up my arse"
25 Sep 2010 | The Times of India
10 yrs to get here: Liam Howlett
20 Jan 2010 | Hot Press
Space Invaders
19 Jun 2009 | Independent.ie
Fired up: Keith Flint
21 Mar 2009 | NME
I See A Darkness
01 Mar 2009 | Clash Music
Call that music - it's just ruddy noise!
20 Dec 2008 | The Electric New Paper
We're musicians not celebrities - Brit band The Prodigy will be one of main draws at next year's Big Night Out
27 Aug 2008 | The Quietus
The Prodigy Talk To The Quietus About Experience And Jilted Generation
01 Feb 2007 | Helsingin Sanomat / Nyt-liite
Riitojen ja reivien jälkeen
21 Apr 2006 | Pop Matters
So I Decided to Take My Work Underground: A Conversation with the Prodigy's Liam Howlett
19 Nov 2005 | Nekozine
Interview with Liam Howlett after The Prodigy's show in Copenhagen
10 Feb 2005 | Channel nine - national news
Howlett juggles fatherhood and career
01 Feb 2005 | Keyboard Magazine
Trim the Fat
01 Jan 2005 | Suicidegirls
Liam Howlett interview
29 Nov 2004 | Korg magazine
Never Outgunned: Liam Howlett
01 Oct 2004 | Sound On Sound
Liam Howlett: Recording Always Outnumbered, Never Outgunned
12 Sep 2004 | SFGATE
Pop quiz: Liam Howlett of Prodigy
20 Aug 2004 | The Guardian
Prodigal son
13 Aug 2004 | Intro.de
The Prodigy - Die US-Postals des Punk
01 Aug 2004 | Remix
Behind the Curtain
01 Aug 2004 | Snoozer
Issue 045
19 Jul 2004 | Sonic State
Prodigy Dig The Mackie Sound
30 Nov 2003 | BigYawn.net
Interview with Liam Howlett of the Prodigy
15 Dec 2003 | Propellerhead Software
The Prodigal Reasoner
24 Aug 2002 | Daily Record
192: NO BIG DEAL; Prodigy's Liam on Keith's rape drug claims
01 Jul 2002 | BPM
Prodigy Unauthorized
01 Mar 2002 | Q Magazine
Big Day Out, Claremont Showground, Perth, Australia - 3 February 2002
15 Jan 2002 | The Mirror
Liam and Nat's child prodigy singer is pregnant
01 Jan 2002 | Sydney Sun Herald
The Prodigy Have Returned
30 Nov 2001 | Gearbox.com
Massive Attack take MIX to the max
01 Sep 2001 | NME
We are relevant as fuck. I haven't doubted what we do once
23 Apr 2001 | DoctorMusic.com
The Prodigy, possible summer release
30 Nov 2000 | Korg magazine
Liam Howlett interviewed by Korg mag in winter 2001
12 Mar 2000 | The Guardian
Brittish young millionares
01 Jan 2000 | Alternative Press
Wiretapping
01 Nov 1999 | NY Rock
Interview with Keith & Liam
21 Oct 1999 | Melody Maker
Interview with Liam and Maxim
15 May 1999 | Toronto Sun
Decline of the Jedi Knights
11 May 1999 | Toronto Sun
Prodigy tries sex in space
01 May 1999 | Spin Magazine
Smack My Mix Up
01 May 1999 | Alternative Press
Tables Turning
11 Apr 1999 | The Guardian
The young rich
01 Apr 1999 | Rockin' On
Prodigy presents: DJ = Liam Howlett
28 Mar 1999 | NME
Talkin' Lewd
03 Mar 1999 | Jockey Slut
An interview with Liam Howlett
01 Mar 1999 | Q Magazine
Famous Last Words: Liam Howlett
16 Feb 1999 | MTV
Drop The Debt - U2, Prodigy, Others To Support Third World Debt Campaign
01 Feb 1999 | Loaded
Don't Sing It, Howlett
01 Feb 1999 | Mix Mag
Liam's Dirtchamber
01 Jan 1999 | Melody Maker
Dirtchamber Interview
01 Jan 1999 | NME
Chat Of The Landowners
01 Jan 1999 | Power On
Catching Up With The Prodigy
27 Sep 1999 |
Liam talks about the Dirty Chamber
16 Dec 1998 | NME
Soil Of The Century
05 Dec 1998 | Select
Liam Howlett, Chief Spokesman For The Jilted Generation
17 Nov 1998 | BBC
The Prodigy Breezeblock the pre-mix interview
12 Sep 1998 | NME
Beasties V Prodigy: The Great PC Wars
23 May 1998 | NME
Prodigy lawyers aim to block new movie
01 Dec 1997 | Q Magazine
Essex Boys Come First
01 Sep 1997 | Spin Magazine
It's only rock'n' roll
01 Sep 1997 | Select
This is dangerous
23 Aug 1997 | Kerrang!
Anarchy in the US!
01 Aug 1997 | VOX
Crash and Burn!
30 Jun 1997 | Mojo
Burning Down the House
28 Jun 1997 | NME
Funky Shit Happens
28 Jun 1997 | NME
Selected LP, The Fat of The Land
01 Mar 1997 | The Mix
Playing with fire!
01 Jan 1997 | The Guest List
Interview with Liam Howlett
30 Nov 1996 | Kerrang!
Anarchy in the UK
01 Nov 1996 | Future Music
Favourite 50 - 1 Korg Prophecy
01 Oct 1996 | Sound On Sound
Liam Howlett • The Prodigy & Firestarter
29 Jul 1996 | Iltasanomat
Prodigy sanoi ei U2:lle ja David Bowielle
01 Apr 1996 | Select
24 March: Firestarter at the top of the hit parade
23 Mar 1996 | NME
House Of The Razing Arson
01 Mar 1996 | MTV Blah Blah Blah
White Heat, White Noise, White Out
01 Feb 1996 |
The Prodigy Alternative Dance Supergroup
01 Jan 1995 | The Face
The Future Sound of Essex
01 Jul 1994 | Mix Mag
Guitar Hero
08 Sep 1993 | Hot Press
Welcome To The Techno-drome
01 Sep 1993 | The Music Technology Magazine
Issue 83: Liam Howlett of The Prodigy
22 May 1993 | Melody Maker
Liam of The Prodigy talk about the records that changed his life
01 Feb 1993 | Future Music
Prodigious talent
15 Jan 1993 | Los Angeles Times
Prodigy's Liam Howlett: Battling With Success : Pop music: As techno music catches the ear of the mainstream, the songwriter struggles to hang on to the genre's longtime faithful.
01 Aug 1992 | Mix Mag
Did Charly Kill Rave?
01 May 1992 | The Music Technology Magazine
The Lone Raver
Read more at articles gallery