Gearbox.com
Massive Attack take MIX to the max
Acclaimed by many as one of the most influential bands of the last decade, Bristol-based Massive Attack and their co-producer Neil Davidge are currently working on their fourth album, under the working title of LP4.

In addition, they recently completed 'No Souvenirs', a collaborative track with The Prodigy's Liam Howlett, which is already being touted by those that have heard it as 'the single of the year'. Having also recently worked with David Bowie and Craig Armstrong on a track for the movie Moulin Rouge, there is also a major Hollywood movie soundtrack in the pipeline.

Davidge - assisted by his production team Lee Shephard and Alex Swift – is a Pro Tools user. This is perhaps an under-statement, given that he owns three Pro Tools systems. The original set-up and every Pro Tools system since have been supplied by Andy Brooks, who heads up the GearBox sales division.

The most recent addition to Neil's Pro Tools fleet is a maxed-out Pro Tools|24 MIX3 system based around an Apple G4/867MHz and 13 slot PCI expansion chassis, Marathon-racked for road durability with a Focusrite ISA 430 Producer Pack front end, supplied and installed by the GearBox sales team.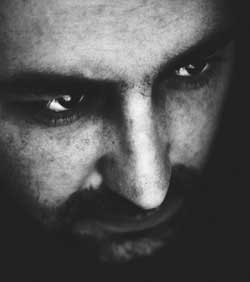 "Andy's been amazing in all the years I've dealt with him," Davidge offers. "If ever I've had any problems with anything, I just ring him up and it will be sorted out there and then. I really can't fault the guy."

"The team at GearBox make every effort and they seem to succeed as well," Davidge continues. "With companies that I've dealt with in the past, you get all the blag when you first speak to them but when it comes down to it, they really don't support you. When you've paid your money, you've received your gear and you say 'Ah, I don't know how this works,' or 'maybe I'm missing something'... With GearBox, it's all usually sorted out before hand.

The 'No Souvenirs' collaboration between Massive Attack and songwriter Liam Howlett
of the Prodigy (which Davidge co-produced) was a challenge, partly because of physical distance and partly because of the difference in their set-ups.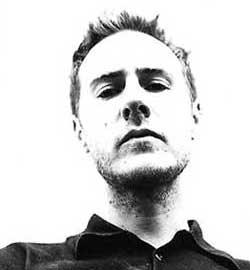 "Liam would work on the backing track in his programming suite, and then send it down to us," says Davidge. "I would then edit his backing track into some sort of structure that would suit the lyrics that 'D' [Massive Attack member Robert Del Naja, Aka 3D] had written. Then I'd record vocals with 'D' and arrange them, creating all the harmonies using Wave Mechanics Ultra Tools. That worked out really well actually, we got some amazing effects. "Then we'd have to get that back up over to Liam, who would then sample it all, because he works mainly on Akais," Davidge reveals. "So he was sampling all the vocals and stuff, then rearranging the track and sending it back down to us." Neil however thinks that 'No Souvenirs' was definitely worth the effort.

"It's a very unusual track," Davidge opines. "It's quite a departure for both parties really. On one hand, it's a very new place for Massive Attack - 'D' in particular - to go in terms of the tempo and the power of the track. It's also very melodic for a Prodigy track. There's a lot of harmonies and chord progressions. I'll be interested to see what people think about it when it finally comes out."

Massive Attack LP4 is scheduled for release 2002.

For further information please visit:
Massive Attack