London Evening Standard
Dance DJs? The Prodigy's sixth album will wipe the floor with them, says Liam Howlett
4th December 2014
Alistair Foster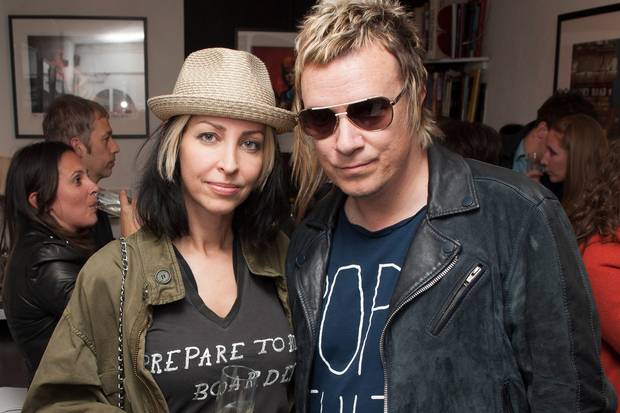 Liam Howlett said The Prodigy aren't bothered by the presence of DJ's on the dance scene.
The Prodigy's Liam Howlett has warned his band will "wipe the floor" with the current crop of dance DJs when they release their long-awaited sixth album early next year.
The electronic pioneers, whose last studio album was in 2009, spoke as they were announced as a headline act at the Isle Of Wight Festival.
Howlett, 43, said work was now complete on the untitled album and it was pencilled in for release early next year.
Speaking about the current dance music scene, he told the Standard: "We've always been like a big broom that's just cleaning up - wiping the floor. They don't bother us. It's mainly DJs. If the dance scene is made up of DJs, that don't bother us.
"We're in different zones to them. We don't make music like those kind of acts. We view ourselves as in our own kind of area. We're fans of some people out there, but when you've got a scene built on DJs, that's not healthy. We need more bands that make this kind of music."
Howlett, who is married to Natalie Appleton from All Saints, admitted he felt that The Prodigy often does not get the credit it deserves, adding: "I always want more. But I like having respect on the street level. That's good. I'm not after awards, I'm not after pats on backs. I just want people to get the music and understand where we're coming from."
The Isle of Wight Festival takes place from June 11 to 14, with The Prodigy headlining on Friday and Fleetwood Mac on Sunday. Howlett said: "It's a great festival and will come off the back of our new album. We've got good fans, they're very patient. We're all going to be buzzing off this record, I think it's our best ever. It's really strong.
"It's violent-sounding — on the edge. It's us doing what we do best."
Tickets go on sale tomorrow at 9am from isleofwightfestival.com