Sequental Circuits Pro One
Manufactured: 1981-1985
Type: Monophonic Analogue synthesizer
Gear info:
As you can see it comes from the same period and genre as the Roland SH-101 and Moog Prodigy. A very fat sounding synth with arpeggiator and a simple sequencer. It has a good modulation section, some say it's the best thing about the synth. It is remarkably stable in tune once it has warmed up after about 15 minutes. Shouldn't be a problem finding a Pro-One, it's one of the most common monosynths.
Used:
Liam has used this one in live sets. If you have got the Electronic Punks video you can spot this one easily.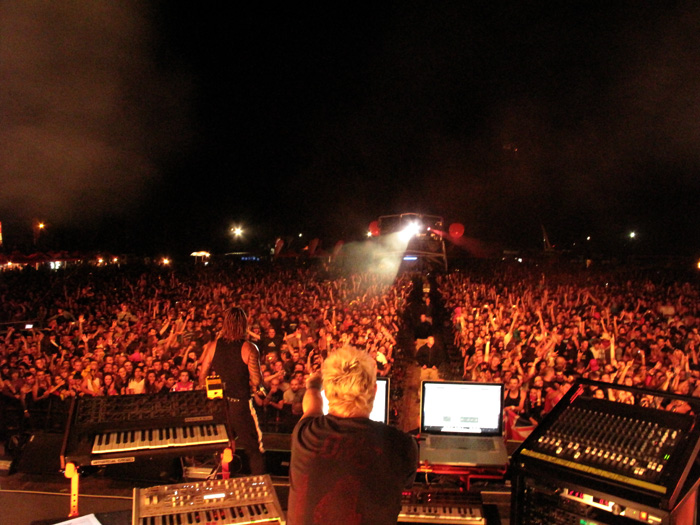 Liam on stage in 2009 with Sequental Circuits Pro One.