Billboard
The Prodigy's Liam Howlett Talks 'No Tourists,' U.S. Dates and Hitting Their 'Old School' Sound
29th October 2018
Lars Brandle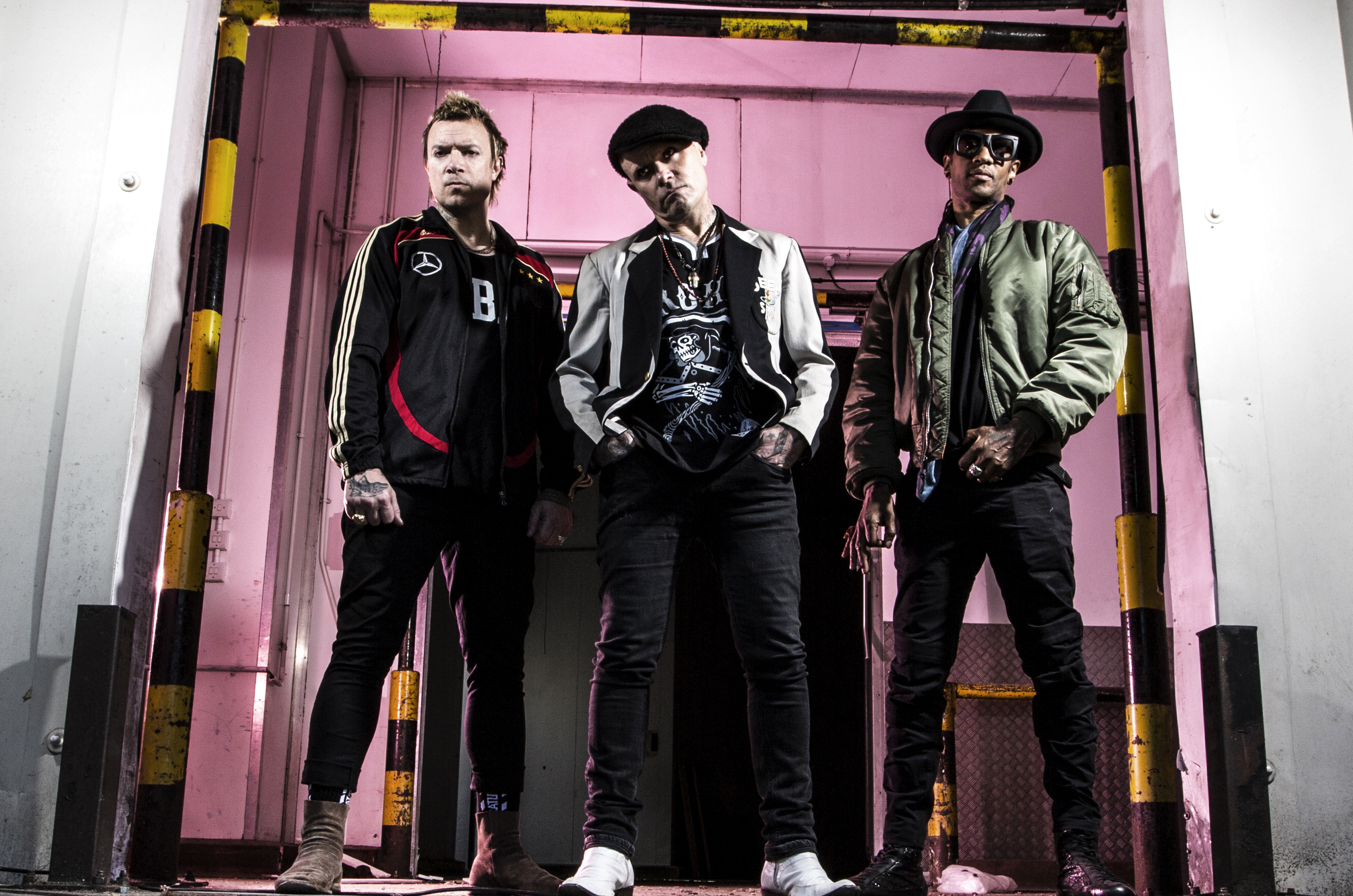 With a fearsome live show and a sound that delivers a gut-punch, The Prodigy was always fueled by diesel power. The British electronic trailblazers are back with No Tourists, their seventh studio album which drops Friday (Nov. 2) on Take Me To The Hospital via BMG.
Led by the belters "Need Some1," "Light Up The Sky" and "We Live Forever," No Tourists promises to be another pedal-to-the-floor ride.
The new LP came together in quick-time and has a "definite urgency and aggression about it," and a "certain old school feel," The Prodigy's producer and mastermind Liam Howlett tells Billboard. "People will hear the early Prodigy sounds coming back a bit. But also without being retro, it feels fresh."
More than 26 years have passed since the classic Experience introduced The Prodigy, and their burly beats, to the world. Their sophomore set, Music For The Jilted Generation, was their first U.K. album bestseller, in 1994, after which they followed up with The Fat Of The Land in 1997 (also a No. 1 on the Billboard 200), Always Outnumbered, Never Outgunned in 2004, Their Law: The Singles 1990-2005 in 2005 and 2009's Invaders Must Die. When The Day Is My Enemy hit the summit of the Official U.K. Albums Chart in 2015, it gave the group a sixth No. 1.

Howlett and co-frontmen Keith Flint and Maxim Reality are gearing up for the new release with a round of U.K. and European live dates starting Friday at SEC Hall in Glasgow, Scotland, followed by recently-announced shows in Australia and New Zealand in early 2019 and, Howlett tells Billboard, dates in the United States.
Billboard: Your seventh album is out in a matter of days. Do you still get jitters?
Liam Howlett: Yeah, it's not many though, really. Seven albums in 26 years… there should be loads. I should be on album 20 by now. Of course, we're excited about it. I never let anything out the studio unless were really delighted about it, unless we know we can play it live and it really represents the band. The fact this one came together really quickly I don't know how, I don't have the answers for that. All I know is, it was the most intense studio time I've ever had, the ride through it, the writing process. Everyone really pulled together. We worked on the road a lot, we recorded Keith's vocals for the track "Champions Of London" in a hotel room in Belgium. This was much freer. Not being based in one place, we could set up the studio anywhere and got it rolling. For the last album, we had a really small studio space. This album is more lighter and freer. And I mixed it myself as I was going along. So it made a long process much quicker. But it was really intense, you know what I mean.
With the album coming together as quickly as it did, might that be a result of The Prodigy being as independent as a band can get? You're now releasing music through your own label, Take Me To The Hospital.
Well, I think I've always tried to stay that way. I don't think any record company would put up with me. The time it takes me to deliver some records, some careers have started and finished in those periods. So, we kind of fiercely protect our creative rights. The most important thing to us is to be in control and making sure the live side stays as pure as possible.
Is the U.S. in your travel plans?
Yeah. There are a couple of festivals which we're going to be doing, and that's all I can say really. For some reason it's just really difficult to get there and get it going. When you come to Australia, Perth speaks to Melbourne, Melbourne speaks to Sydney, it's all connected in a certain way. In America, there are different countries in one country, no one really communicates with each other. What we tend to do, we'll do a festival then we'll try wrap some dates around it. We've been wanting to go there the last couple of years. The last gigs we did were (2015) Riot Fest in Chicago. The (U.S.) gigs are always great, I do love going there. It's just difficult, you have to be there for such a long period of time to actually make some ground.
Your teenage son is playing music. Is he keen to follow in your footsteps and tour the world? What advice do you have?
Sure, he can if he wants. But it's not easy. You've got be good enough, like anyone. Don't go into it to make money. That's the wrong angle. I didn't go into it for money, I did it because I loved it. He'll only do it if he loves it… you go into it because you have to do it. I'll hear him play his bass guitar and he'll pick it up when he wants to do it. I'd never pressure him to do it, and be in the music business. You've just got to want to do it, have that hunger.
Finally, do you have any plans for a followup to The Dirtchamber Sessions?
Yeah, I have actually. I've started to think about drawing a list together of the tunes. I'm thinking it's going to happen next year.