The Guardian
The Prodigy: No Tourists review – glorious, dumb fun
4th November 2018
Damien Morris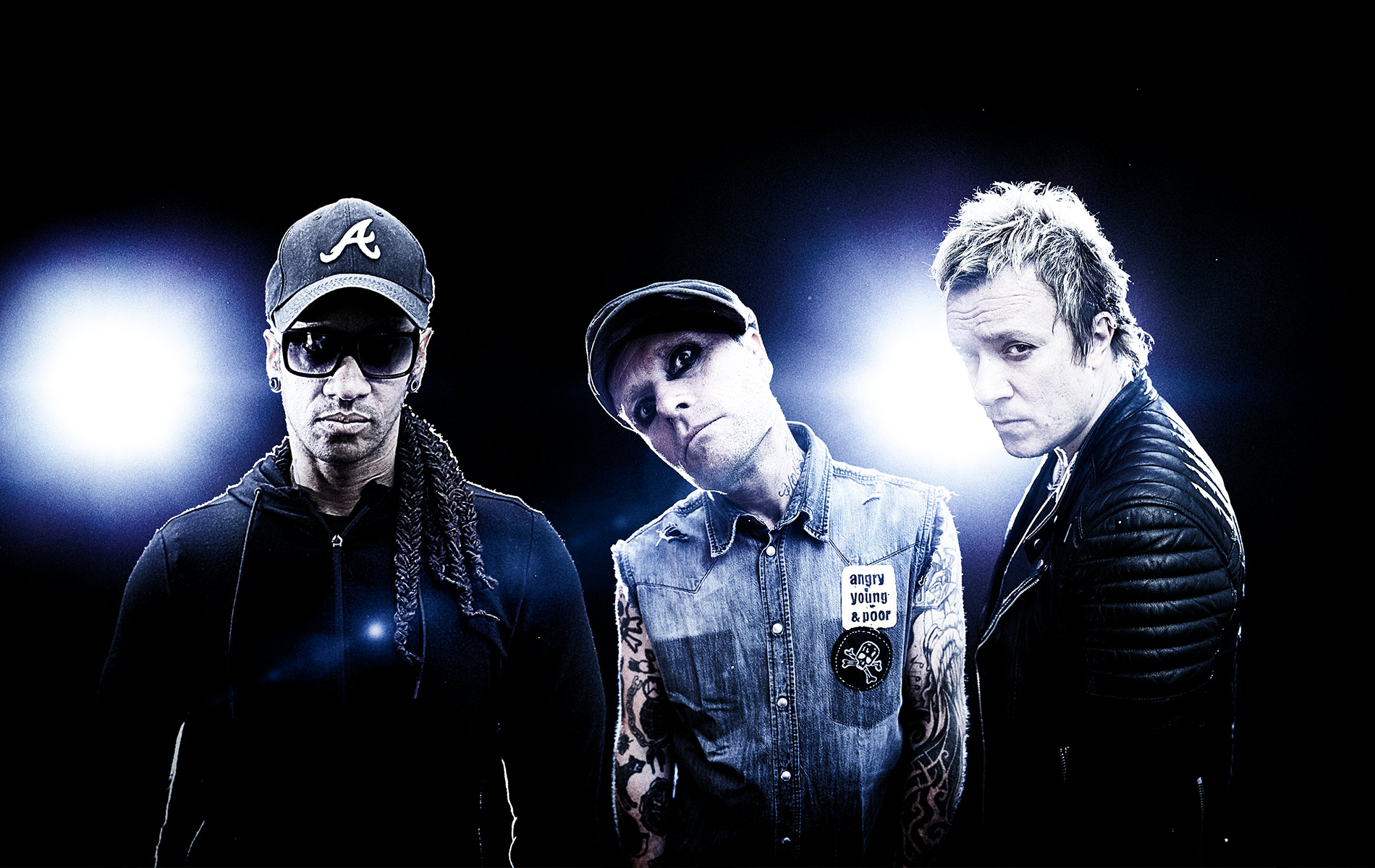 The Prodigy: 'arena-moulded rock rave'.
4/5
The title may sound a bit Brexity, but, says bandleader Liam Howlett, the Prodigy's seventh album is about never following the crowd. Accordingly, the Essex trio's words and music are blunt, urgent and are as unconcerned with compromise as ever; of course there are songs called Timebomb Zone and Fight Fire With Fire. After 30 years this should feel dated, tired, especially given Howlett's regression to the mean of drums and bass overlaid with echoing, aircraft-hangar synths and double-speed samples. Yet those million-pound breakbeats still retain an unreasonable ability to thrill. The word "beat" feels particularly appropriate here, describing the collision of percussive and concussive, that compressed sound of balled-up frustration punching its bedroom wall, waiting for catharsis.
It remains mildly disappointing that the Prodigy default to kinder-punk shouting, with none of the joyous female vocals that vivified 2015's The Day Is My Enemy and Smack My Bitch Up. But songs such as No Tourists are little masterpieces of concision, aiming every arrow in their quiver at your feet, impelling you to dance. This is arena-moulded rock-rave, rather than the unhinged, roofless futurism of their 90s albums, and it's glorious, dumb fun.