Rockzone
Spanish No Tourists review
3rd December 2018
Conzalo Buebla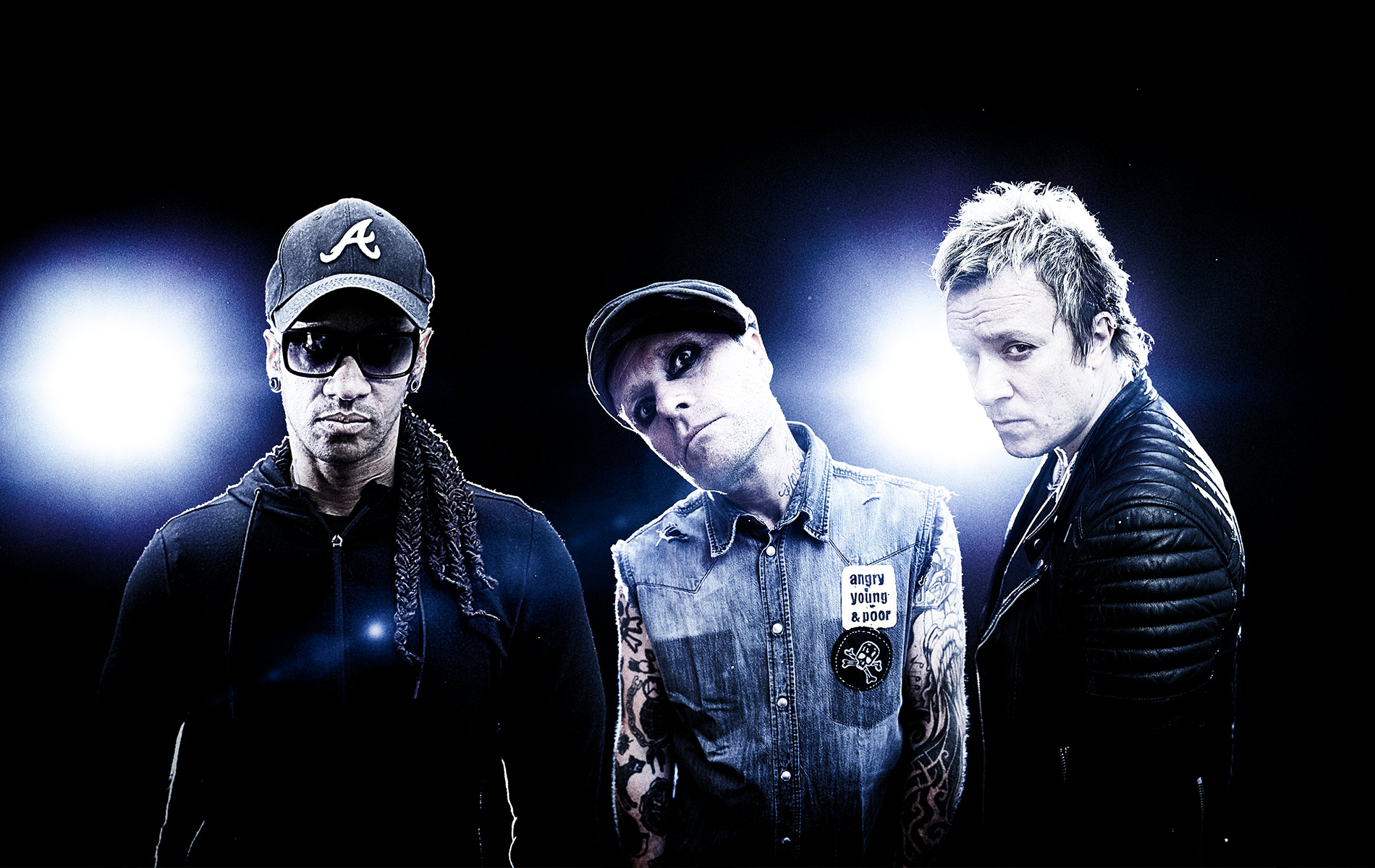 Pocas sensaciones para un artista que ha llegado a ser tan rompedor debe de haber como el darse cuenta de que se ha quedado estancado en el pasado. A Liam Howlett hace tiempo que le viene ocurriendo esto, sólo que, o bien no se ha enterado, o nadie ha tenido el valor para decírselo.
Sólo así se puede explicar que tres años después de The Day Is My Enemy reaparezca con un nuevo álbum de The Prodigy tan anodino y desfasado. Iré al grano: nada de lo que puedas llegar a escuchar en No Tourists supone algo nuevo en la discografía de los británicos. Es más, todas las bases, beats, samplers, efectos y trucos que aquí se encuentran ya han sido utilizados en anteriores entregas, por lo que la sensación de déjà vu es constante.
Díganme si acaso 'Timebomb Zone' no suena como un intento de clonar 'Warrior's Dance'. O si los teclados de 'Resonate' no suenan a refrito de sí mismos. Por no mentar la sonrojante 'Boom Boom Tap' que está directamente entre lo peor que han parido jamás. Incluso la colaboración de Ho99o9 en 'Fight Fire With Fire' arriesga lo justo lejos de aportar algo de frescura.
Cierto que no todo es malo, ya que sobre todo en su primera mitad encontraremos algunos singles (más efectistas que efectivos, eso sí) como 'Light Up The Sky' o 'We Live Forever' que ayudarán a renovar su cancionero en los conciertos.
Pero por lo mostrado aquí, da la sensación de que Howlett no es que no pueda, sino que ni le interesa ni le apetece currárselo un poquito para volver a ser aquel que puso patas arriba el mundo de la electrónica en los 90. ¿Lo mejor? Que por una vez el álbum se hace hasta corto.
Source: https://www.rockzonemag.com/the-prodigy-no-tourists/
Scans