Native Instruments
NI Kore is a Key part of The Prodigy's Live Set
Jon Burton - The Prodigy
Their Law, Their Kore...
The Prodigy has been the driving force of dance music for a long time, relying on cutting edge technology to keep them at the top of their game. It's no surprise then that they turned to NI KORE once they found out how it could work for them. Bryan Borcherds catches up with Prodigy sound man Jon Burton.
"Liam Howlett takes a lot of gear with him on tour, it must be a nightmare to have it all set up on stage and ready to go!"
"That is the job of Alex Turner. His life is complicated by the fact that Liam prefers to stick with what he knows, which means that the core of his equipment hasn't changed since he started. He is still using the W30 he wrote his first tunes with. Unfortunately we already have the last of the replacement keys they had in stock in Japan, and he breaks one every two shows!"
"What is the stage setup? There's synths, samplers, mics, drums…"
"Liam's basic rig revolves around Apple Macs with which he manipulates samples live. He also has his old sample keyboards which he triggers manually. Alongside these are a collection of vintage and new keys, as well as effects units from Space Echos to digital multi effects."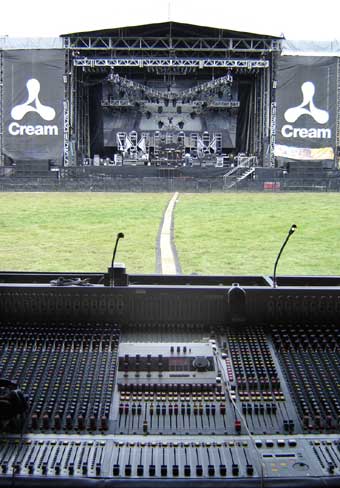 NI Kore and The Prodigy - Live at Cream

"Alongside this we have drummer Kieran Pepper who plays a purely acoustic kit, adding real drums to the tunes. Rob Holliday adds his characteristic edge to the sound with some rampant heavy metal guitar. The theatrics as ever, are provided by the two vocalists, Maxim and Keith."
"NI KORE isn't a one-trick-pony, it has many applications. How have you been using it with The Prodigy?"
"I have been using it mainly as a librarian, and as a midi controller. Its ability to quickly find sounds and presets is great live, but the way you can get it to act as a controller for plug-ins is great. I introduced NI KORE only comparatively recently to my live set up, and had already established a way of working so I am not using it to it's full potential. Having said that it has been out on lots of other gigs with me. At the moment it is my primary effects source with a new act I am working for, Mika."
"You have also been using some of NI KOMPLETE 4 in the live situation, what have you been using?"
"I am allowed a fairly free reign with The Prodigy, so get the chance to try a lot of new sounds. My most recent favourite has been VOKATOR (on Maxim's vocals). I am still getting to grips with SPEKTRAL DELAY but I am sure it will appear when least expected."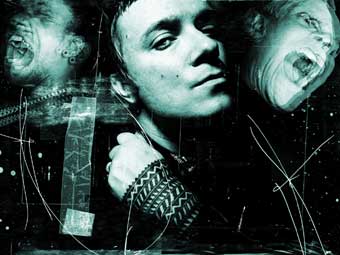 The Prodigy - Maxim, Liam Howlett and Keith Flint

"I suppose it means that you feel confident using a laptop with KORE in front of tens of thousands of people!"
"Because I am only using it for effects if it did fall over I could cover myself quite quickly. So far, however, it has all been very reliable, but I do stay well within my memory limits."
"The KORE controller is also a USB audio interface, do you use that or have you got a rig with ins and outs that you prefer to use?"
"I use the KORE as a stick in the bag go to gigs unit a lot, using the inbuilt interface. With The Prodigy touring so much my effects rack lives with the backline all year and is difficult to get to. This means that my 'A rig' - the interfaces - stay in the rack."
"You have also been working with number one star Mika, perhaps some NI products featuring there?"
"As I mentioned before, the KORE came to my first gig with Mika, mainly as an interface and controller. It is still doing this and more….."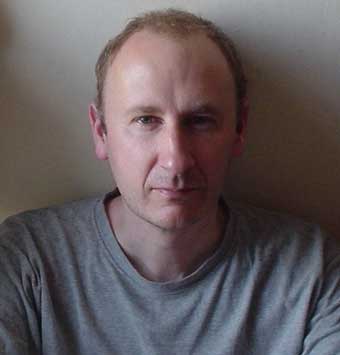 Jon Burton - The Prodigy's Sound Man

"Lastly, what's news from the Prodigy camp, new album due, and sure to feature NI products?"
"Liam is in the studio writing. He has a KORE and is working his way through KOMPLETE. I know GUITAR RIG will be featured heavily, but probably not on guitars!"
"Thanks for the interview!"
"My pleasure."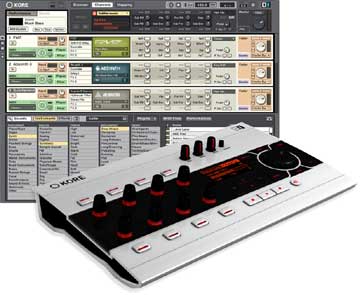 NI Kore - The perfect software and hardware system