Music Week
Just Isn't Music signs The Prodigy's Maxim, expands into North America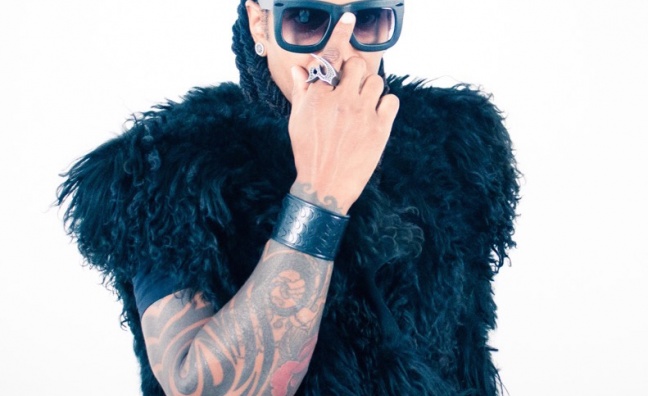 Just Isn't Music, Ninja Tune's publishing arm, has signed The Prodigy's Maxim for publishing, co-writing and sync representation.
Martin Dobson, head of Just Isn't Music, said: "Being a huge fan of The Prodigy, it's a real honour to have Maxim join the roster. Alongside writing many of the band's major hits, Maxim has a huge amount of solo material and non-Prodigy related co-writes which we are very excited to introduce to our clients."
Just Isn't is also expanding into North America, with creative director David O'Bryan moving to Los Angeles to head up the company's sync business.
O'Bryan commented: "I am massively excited about this opportunity to represent Ninja Tune for sync in LA, working from the office there. My experience in the London office has been massively rewarding, as I get to work with one of the best independent music catalogues in the industry, so to be able to work this catalogue for the dynamic US sync market is real thrill, and will hopefully result in many more US sync placements for our artists"
The company has hired Sergio Pimentel, formerly of Big Sync, to come on board at its London HQ as senior creative sync. "I've been a huge fan of Ninja Tune since the beginning," Pimentel said, "so I'm very excited to be working with such fantastic artists and writers. Having worked with Ninja over the last 16 years on many video game and advertising campaigns, I'm looking forward to joining the sync team in London."
Martin Dobson said: "We are going to sorely miss having David in the UK office, not just for what his great experience in the industry brings to the team, but as a huge personality too. I could not think of anyone better to head out and take the LA sync industry by storm; they wont know what's hit them!
"With such a large Ninja shaped hole to fill in the UK we aimed high, and in Sergio we have an industry giant who has an encyclopaedic knowledge of the sync industry. We've worked together extensively throughout his tenures at Sony and Big Sync, and having him join us on the other side is going to be invaluable. We can't wait for him to start."